Events
Pacific Tech Inks Partnership With Bitglass, Recognized Leader in Cloud Security
03 June 2021
New strategic partnership protects customers' cloud infrastructure and data with a cloud-first cybersecurity solution in Singapore, Thailand and Malaysia
Pacific Tech has proudly announced that it is forging a new partnership with Bitglass, the Total Cloud Security company.
"We are excited to work with Pacific Tech to expand the reach of Bitglass' market-leading SASE platform," said PK Lim, Vice President of Sales for Asia­­–Pacific & Japan at Bitglass. "Partnering with Pacific Tech, one of Asia's leading cybersecurity distributors, is an important part of our regional strategy to offer innovative cloud security solutions to help enterprises better protect their sensitive business data."
Read more via this link – Bitglass Press Release

Pacific Tech officially joins Techno Horizon Group
19 May 2021
SINGAPORE – May 12, 2021 – As part of its market expansion plan, Pacific Tech Group, a Value Added Distributor, providing Cyber Security, Data Protection, Managed Security Services and IOT Security solutions, announced that it has officially joined Techno Horizon Group.
"The COVID-19 pandemic has accelerated digital transformation as well as stronger adoption of security solutions across various industries. This has propelled us to expand our business even faster than before. We are thrilled to join Techno Horizon Group, whose offices span across Asia, US and Europe. The acquisition will accelerate Pacific Tech's growth in the APAC region and with our cybersecurity expertise to complement Techno Horizon Group as Value-Added One-Stop Provider of CyberSecurity, IOT, OptoElectronics, Business Applications and Collaborative Systems," said Andy Woo and Pang, Co-Founders and Regional Directors of Pacific Tech.
"Let's move forward together to contribute globally to both people and society," said Hironobu Nomura, President of Techno Horizon Co., Ltd.
About Techno Horizon Group
Techno Horizon Group offers a wide range of products and services based on optoelectronics. The Group's goal is to contribute globally to both people and society. The group encompasses a number of different fields, including education, factory automation (FA), healthcare, and safety/lifestyle. The group is constantly seeking innovative ways to make life better for customers as they steadily move forward into the bright future beyond the horizon.
For more information about Techno Horizon Group, do visit https://www.technohorizon.co.jp/.

IntSights Continues Growth Momentum via Partnership With Pacific Tech
03 February 2021
SINGAPORE – February 3, 2021 – IntSights, the threat intelligence company focused on democratizing threat intelligence, today announced the appointment of Pacific Tech as its regional distributor in Singapore, Malaysia, and Thailand. The collaboration further strengthens IntSights' network in the region to meet fast-growing demand for threat intelligence as enterprises look to gain greater visibility and control over threats outside the wire.
IntSights offers unique cyber reconnaissance capabilities and patented data-mining algorithms that give customers the deepest and most actionable intelligence on the market. The IntSights platform has the ability to discover, analyze, and mitigate external threats across PaaS, SaaS, and IaaS, which is critical in the remote work scenario. The new partnership with Pacific Tech aligns with IntSights global growth initiatives and affirms the company's commitment to the region.
Pacific Tech is an award-winning value-added distributor with more than a decade of experience in providing cybersecurity, data protection, managed security services, and IOT security solutions to customers in APAC. Pacific Tech will be distributing the full range of IntSights products, services, and solutions to the system integrator and value added reseller channel communities; as well as end clients from target verticals including e-commerce, energy, financial services, government, healthcare, and retail.
"We are delighted to work with IntSights as we continue to deliver value-added solutions to our partners and customers," said Andy Woo, Regional Director, Pacific Tech. "With our regional business coverage, especially in ASEAN, we are well positioned to bring IntSights best-in-class solutions to enterprises in the region. IntSights has taken the complexity out of threat intelligence, and the broad accessibility to IntSights solutions will address today's organisations' need for effective cyber intelligence solutions."
"Amidst the challenging environment, IntSights continued to grow at more than 60 percent YoY in 2020 with a record fourth quarter. Asia Pacific has been one of the focus regions for growth, and we are increasing our investments in engineering, product management, sales, and marketing in the region," said Michael Tan, Regional Director of APJ, IntSights. "IntSights has adopted a channel-driven GTM and is being distributed by some of the biggest, most influential partners in the world. We see synergy and opportunities through our partnership with Pacific Tech as we continue our growth momentum. It is an opportune time to extend the alliance ecosystem to scale our capabilities to aid enterprises of any size to counter cyber threats today."
About IntSights
IntSights democratizes threat intelligence by enabling organizations of any type or size to gain the full benefits of external threat intelligence, no matter the scope or sophistication of their threat intelligence program. Unlike any other solution on the market, IntSights takes the complexity out of threat intelligence and delivers instant value without the heavy lift or sizable resource allocation that traditional threat intelligence solutions require. Designed to scale, IntSights provides frictionless integration of our real-time cyber threat intelligence with existing security infrastructure, allowing enterprises to maximize return on investment.
IntSights has offices in Amsterdam, Boston, Dallas, New York, Singapore, Tel Aviv, and Tokyo. To learn more, visit intsights.com or connect with us on LinkedIn, Twitter, and Facebook.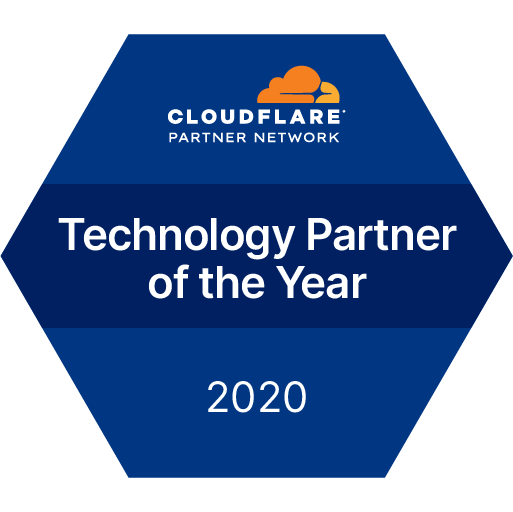 Pacific Tech awarded Cloudflare Technology Partner of the Year!
16 December 2020
We at Pacific Tech is proud to announce that we have been awarded Cloudflare Technology Partner of the Year 2020! This award recognizes our technology alliance partner that has delivered stellar business outcomes and demonstrated continued commitment to our joint customers.
Read more via this link – APAC Partner Awards | Cloudflare
Pacific Tech and Indeed Identity announces strategic partnership
25 November 2020
Indeed Identity provides cutting-edge solutions for modern cybersecurity. We know how to protect companies from different external and internal cyber threats. Our products already evaluated by many customers from across the world," noted Alexey Baranov, CEO of Indeed Identity. "Since this moment, Singaporean companies will also have an opportunity to obtain all the advantages of Indeed Identity solutions. The Indeed Identity-Pacific Tech collaboration is effective teamwork that addresses challenging tasks connected with comprehensive access management of regular and privileged users and improvement of PKI efficiency. We are happy that this partnership became possible and believe that together we can enhance the local cybersecurity market.
At Pacific Tech, we are continuously evolving and bringing new solutions to our partners and customers in the region," said Andy Woo, Regional Director of Pacific Tech. "We are delighted to be partnering with Indeed Identity. With Indeed Identity, we found a comprehensive access management solution which perfectly complements the growing population of Singapore Work-From-Home workers. As a leading Cyber Security solution provider, this strategic partnership is perfect for our two companies.
Indeed Identity is a cybersecurity software vendor with more than 10 years of in-depth expertise in
Access management and multi-factor authentication of employees and customers
Privileged access for admins and critical business users
Management of digital certificates and smart cards.
Indeed Identity is present in three global regions: APAC, EMEA and CIS. Our customers are international banks, oil and gas enterprises, government agencies, telecom and transportation companies, some of the world-leading corporations who are in the 500 Fortune list. Having a wide experience of working with different customers around the world, Indeed Identity develops its products in line with the latest trends and emerging technologies. The quality of our products, the functionality of technical support and the ability to customize products quickly are highly appreciated by our existing customers.
Pacific Tech is a Value Added Distributor, providing Cyber Security, Data Protection, Managed Security Services and IOT Security solutions to various market verticals in the APAC region. We have direct business coverage in Singapore, Malaysia, Thailand, Myanmar, Cambodia, Brunei and rest of APAC with thousands of partners supporting us deploying our solutions across Asia Pacific, Europe, Middle East and America. Pacific Tech is also an award winning distributor in ASEAN and APAC for most of the vendors which we distribute. We have won awards such as Sophos and Fortinet's Top Distributor for Singapore since we started distributing their products as well as ASEAN and APAC Distributor Partner of the Year Award. We have also won Fortinet's Managed Security Service Provider (MSSP) of the Year 2014 since we started our MSSP business.
← Older posts