Events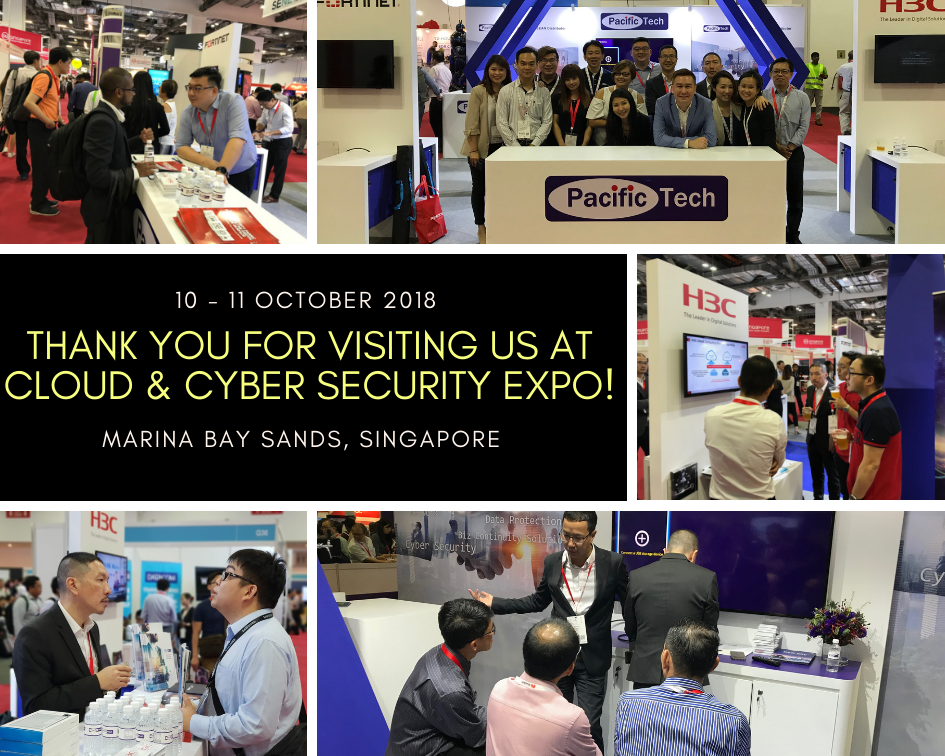 CloudAsia 2018
10 October 2018
CloudAsia 2018 is a premier case study-driven conference in Asia – the event sees the gathering of key decision makers from government and public sector organisations, private sector solution providers and end-users; and academia. The aim of this conference is to empower end-user organisations across key sectors with the latest technology innovations for business success.
This year round, Pacific Tech is extremely honoured to join hands and efforts with our supportive featured partners namely, Fortinet and H3C, to work out a fruitful event at Marina Bay Sands, 10 & 11 October 2018. We are also glad to have our invited Speakers to give enriching speeches, demonstrations and topics to our booth visitors. It was indeed a great wrap!
Warning
: Illegal string offset 'url' in
/home/pacifict/public_html/wp-content/themes/pacifictech/page.php
on line
313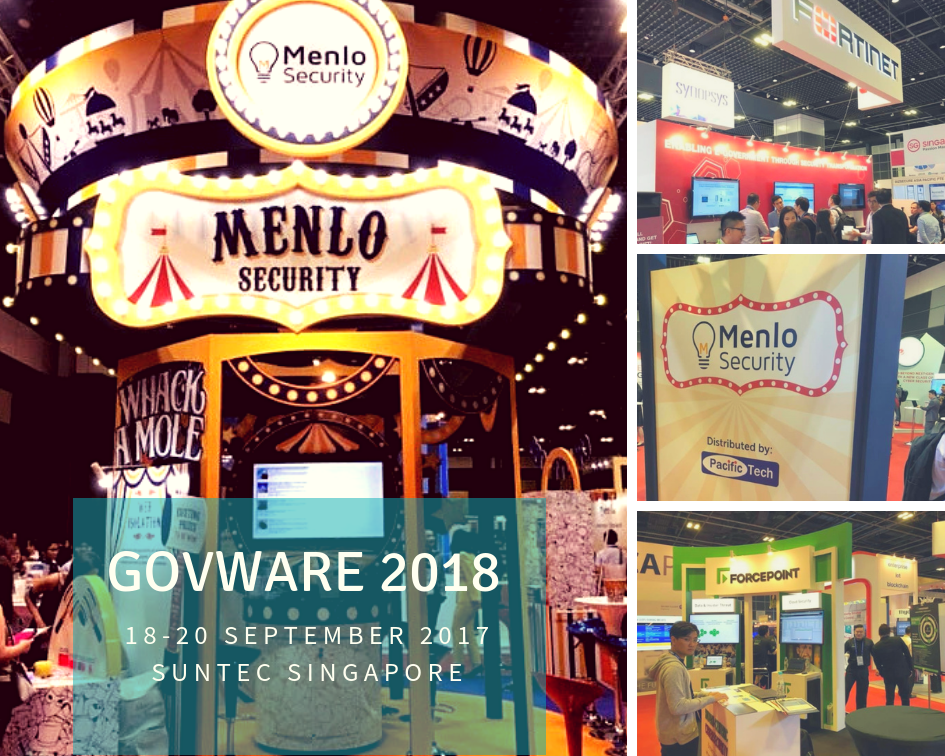 GOVWARE 2018 – SINGAPORE INTERNATIONAL CYBER WEEK
18 September 2018
This year, Pacific Tech continued our participation for 27th Singapore International Cyber Week – GovernmentWare 2018, the region's most established premier conference and showcase for cybersecurity. The corner where latest technology trends, business implementations, and consumer perspectives are being featured and the place whereby, government officials, thought leaders and technology professionals come together to focus on cybersecurity.
Besides being a three-day event of demonstrations and sharing of cyber trends and knowledge, Pacific Tech is also honoured to support Menlo Security with After-Five networking events, that were filled with tasty cocktail concoctions and delectable snacks.
Warning
: Illegal string offset 'url' in
/home/pacifict/public_html/wp-content/themes/pacifictech/page.php
on line
313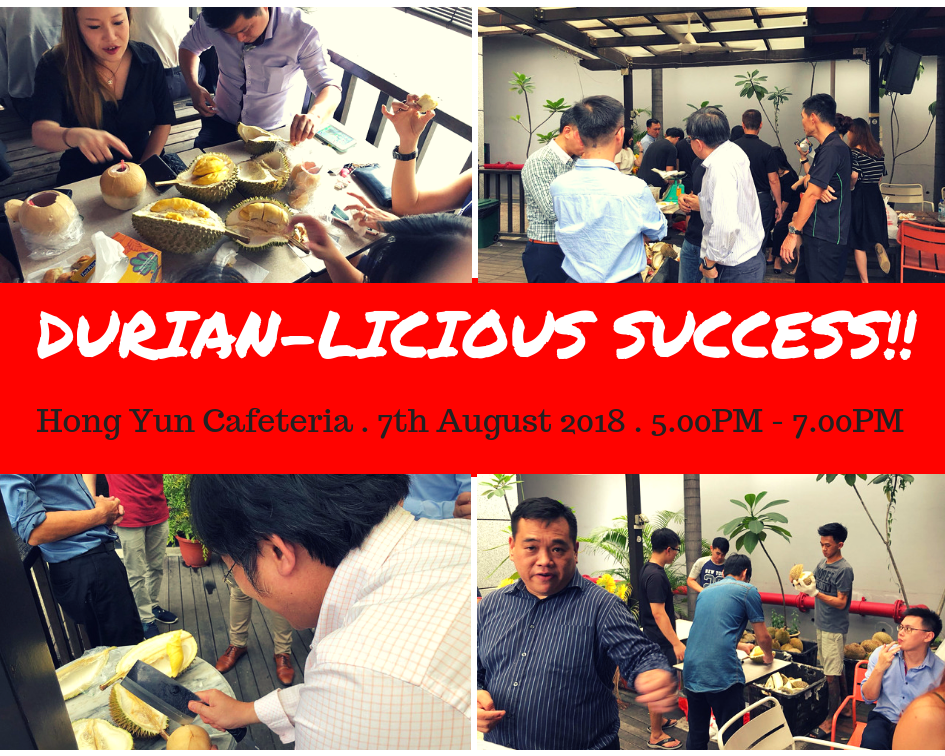 Pacific Tech Durian-licious Party!
07 August 2018
It was a 'Stinky' good time with our participating vendor 'Fortinet' and our partners gathered to feast on durians, along with other fruits such as mangosteen, lychee and rambutan. Two premium varieties of durians were up for grabs – the popular Mao Shan Wang and D24 – and a mound of husks piled up quickly! Plastic gloves and hand wipes were provided at every table, handshakes were dispensed with, and guests just had to tuck into the feast of creamy, golden goodness.
Warning
: Illegal string offset 'url' in
/home/pacifict/public_html/wp-content/themes/pacifictech/page.php
on line
313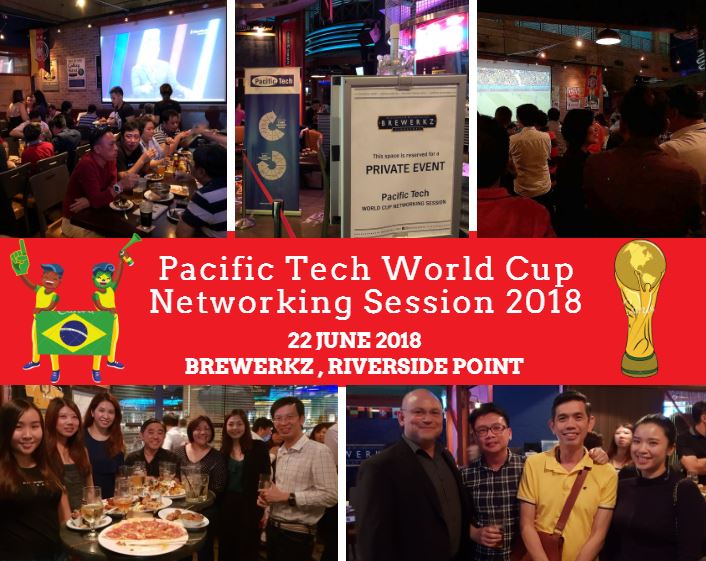 Pacific Tech World Cup 2018 Networking Event
22 June 2018
On the 22nd of June 2018, Pacific Tech together with our vendors, Fortinet and Kemp plus our key partners united at Brewekrz (Merchant Court) to catch the game of Brazil and Costa Rica! It was a fun filled night with networking and lucky draw prizes to be won!
Warning
: Illegal string offset 'url' in
/home/pacifict/public_html/wp-content/themes/pacifictech/page.php
on line
313
Pacific Tech Wins Fortinet 2017 APAC Distributor Partner of the Year Award
13 March 2018
Pacific Tech Wins Fortinet 2017 Distributor of the Year Award
Recognized for Leadership in Customer Service, Business Growth, and Security Expertise
Singapore, 1st March 2018 — Pacific Tech Pte Ltd announced today that it was named Fortinet's
2017 APAC Distributor Partner of the Year. Pacific Tech was honored during Fortinet's
Accelerate 18 global partner and user conference, an annual gathering of more than 2,300 top
customers and partners from around the world. The Fortinet 2017 Partner of the Year Awards
recognize outstanding cybersecurity sales, customer experience, collaboration, and marketing
achievements from the company's distributors, resellers and service providers.
Patrice Perche, senior executive vice president, worldwide sales and support at Fortinet
"We are excited to honor Pacific Tech as Fortinet's 2017 APAC Distributor of the Year. Pacific
Tech has played a critical role in delivering the advanced protections of the Fortinet Security
Fabric to the market in 2017 and has demonstrated exceptional leadership in driving customer
security and success. We congratulate their achievements and look forward to continued success
for all of our partners in 2018."
Andy Woo, Regional Director at Pacific Tech
"Fortinet has contributed to our aggressive growth for the past years and we are confident that
with the strong partnership, we will be able to achieve higher growth in years to come."
Accelerate 2018 offers a unique opportunity for partners and customers to gain insights about
Fortinet's Security Fabric architecture, provide direct feedback to Fortinet leadership, learn to
maximize Fortinet's enablement programs, and share best practices with the cybersecurity
industry's best and brightest. You can learn more details about the Fortinet Partner program here.
Tweet This – Fortinet Social Will Amplify:
|@FortinetPartner honors Pacific Tech w/ Top Partner Award at #Accelerate18
About Pacific Tech Pte Ltd
Pacific Tech is a Value Added Distributor, providing Network, Cyber Security, Data Protection and
Continuity solutions to various market verticals in the ASEAN region. We have business coverage
in Singapore, Malaysia, Brunei, Cambodia, Myanmar, Thailand and other ASEAN countries with
thousands of partners over the region. Pacific Tech is also an award winning distributor for most
of the vendors which we distribute. We at Pacific Tech believes in providing Top Class Service by
combining our strong technical knowledge & industry leading products from our Network, Cyber
Security, Data Protection and Continuity vendors. Learn more at http://pacifictech.com.sg/
About Fortinet
Fortinet secures the largest enterprise, service provider, and government organizations around
the world. Fortinet empowers its customers with intelligent, seamless protection across the
expanding attack surface and the power to take on ever-increasing performance requirements of
the borderless network – today and into the future. Only the Fortinet Security Fabric architecture
can deliver security features without compromise to address the most critical security challenges,
whether in networked, application, cloud or mobile environments. Fortinet ranks #1 in the most
security appliances shipped worldwide and more than 330,000 customers trust Fortinet to protect
their businesses. Learn more at https://www.fortinet.com, the Fortinet Blog, or FortiGuard Labs.
###
Media Contacts:
Rachel Ng
Pacific Tech Pte Ltd
+65 6916 1800
marketing@pacifictech.com.sg
Warning
: Illegal string offset 'url' in
/home/pacifict/public_html/wp-content/themes/pacifictech/page.php
on line
313
← Older posts