Events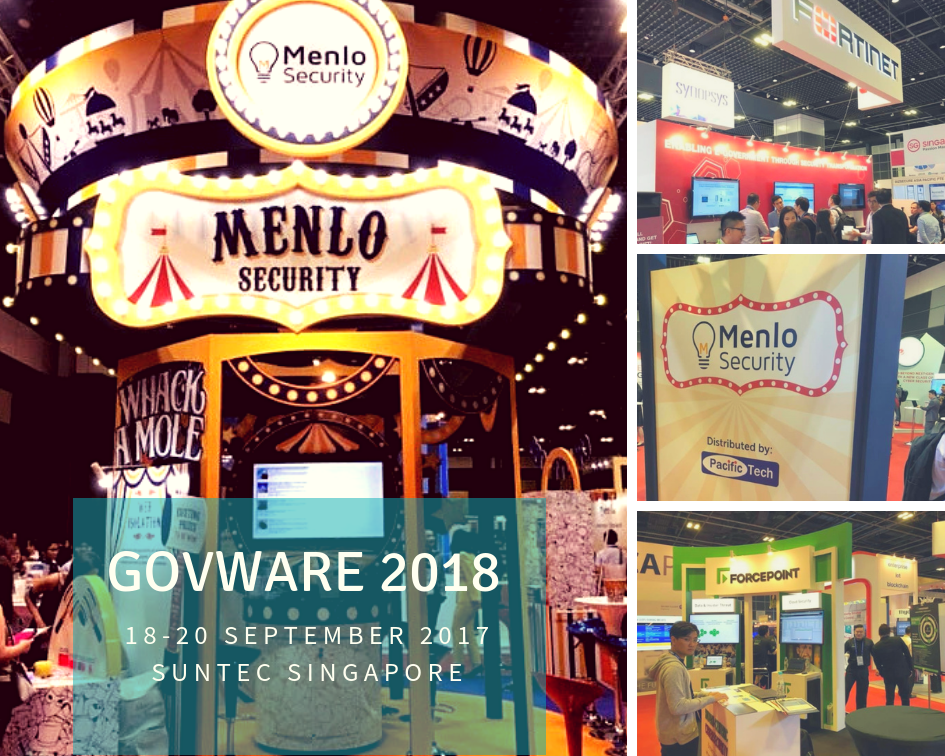 GOVWARE 2018 – SINGAPORE INTERNATIONAL CYBER WEEK
18 September 2018
This year, Pacific Tech continued our participation for 27th Singapore International Cyber Week – GovernmentWare 2018, the region's most established premier conference and showcase for cybersecurity. The corner where latest technology trends, business implementations, and consumer perspectives are being featured and the place whereby, government officials, thought leaders and technology professionals come together to focus on cybersecurity.
Besides being a three-day event of demonstrations and sharing of cyber trends and knowledge, Pacific Tech is also honoured to support Menlo Security with After-Five networking events, that were filled with tasty cocktail concoctions and delectable snacks.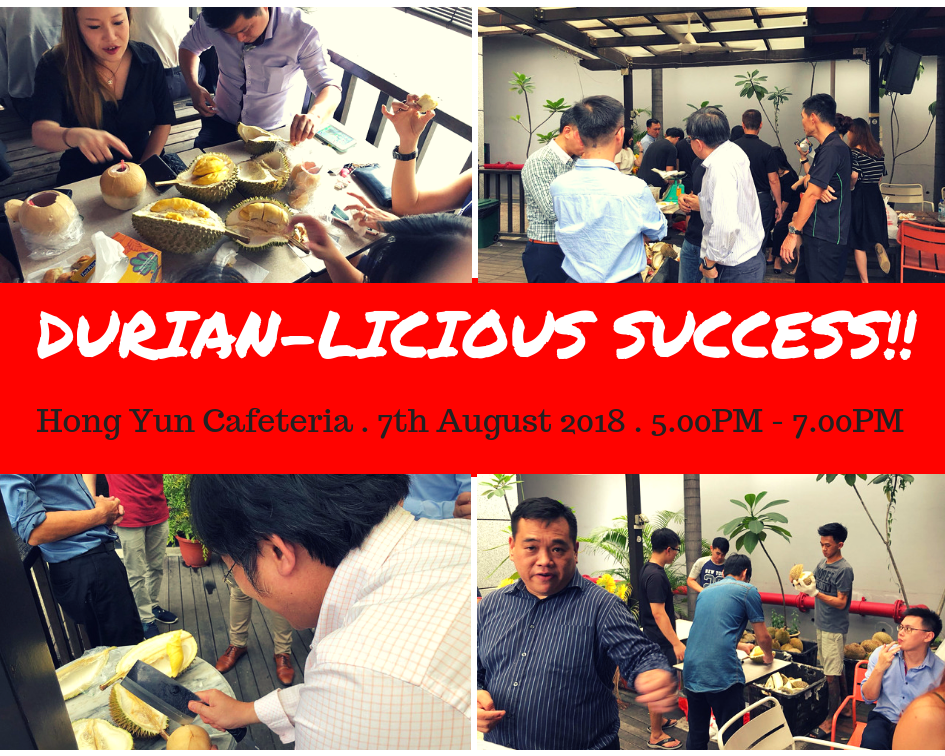 Pacific Tech Durian-licious Party!
07 August 2018
It was a 'Stinky' good time with our participating vendor 'Fortinet' and our partners gathered to feast on durians, along with other fruits such as mangosteen, lychee and rambutan. Two premium varieties of durians were up for grabs – the popular Mao Shan Wang and D24 – and a mound of husks piled up quickly! Plastic gloves and hand wipes were provided at every table, handshakes were dispensed with, and guests just had to tuck into the feast of creamy, golden goodness.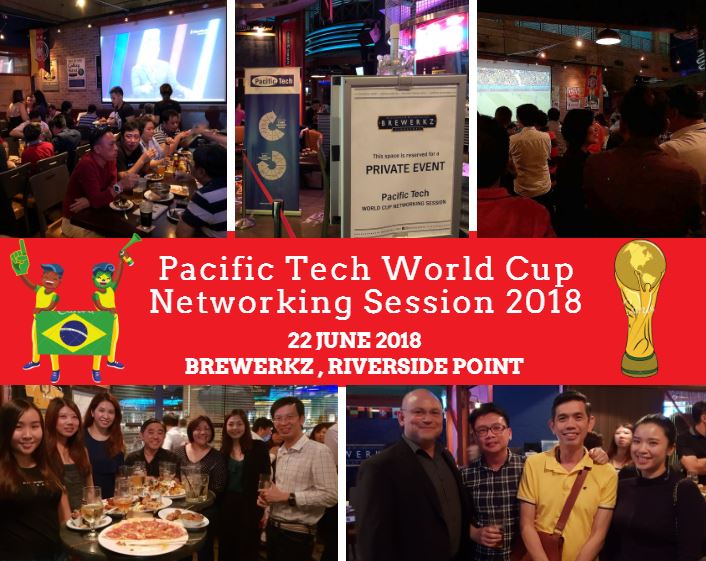 Pacific Tech World Cup 2018 Networking Event
22 June 2018
On the 22nd of June 2018, Pacific Tech together with our vendors, Fortinet and Kemp plus our key partners united at Brewekrz (Merchant Court) to catch the game of Brazil and Costa Rica! It was a fun filled night with networking and lucky draw prizes to be won!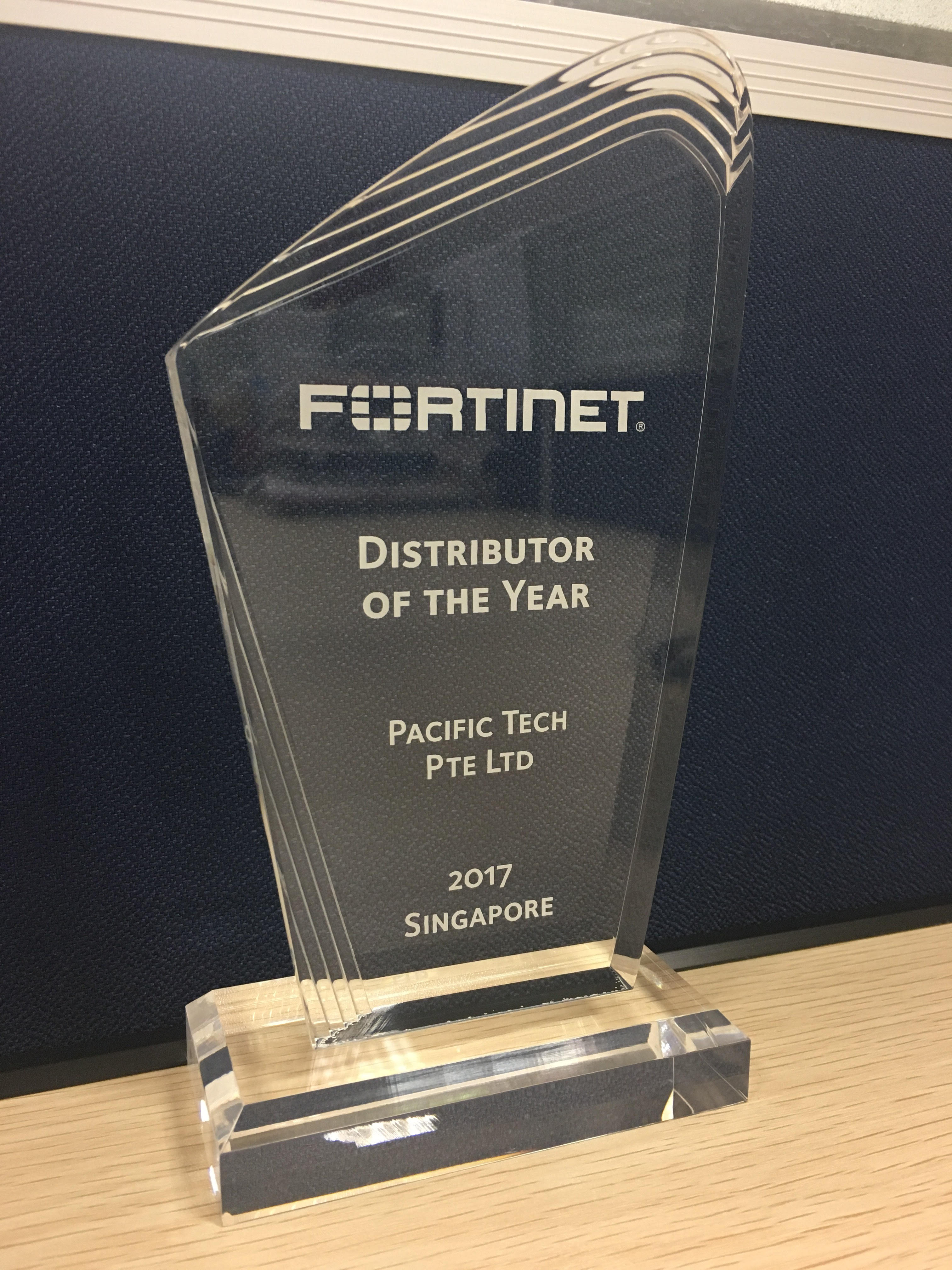 Pacific Tech Wins Fortinet 2017 APAC Distributor Partner of the Year Award
13 March 2018
Pacific Tech Wins Fortinet 2017 Distributor of the Year Award
Recognized for Leadership in Customer Service, Business Growth, and Security Expertise
Singapore, 1st March 2018 — Pacific Tech Pte Ltd announced today that it was named Fortinet's
2017 APAC Distributor Partner of the Year. Pacific Tech was honored during Fortinet's
Accelerate 18 global partner and user conference, an annual gathering of more than 2,300 top
customers and partners from around the world. The Fortinet 2017 Partner of the Year Awards
recognize outstanding cybersecurity sales, customer experience, collaboration, and marketing
achievements from the company's distributors, resellers and service providers.
Patrice Perche, senior executive vice president, worldwide sales and support at Fortinet
"We are excited to honor Pacific Tech as Fortinet's 2017 APAC Distributor of the Year. Pacific
Tech has played a critical role in delivering the advanced protections of the Fortinet Security
Fabric to the market in 2017 and has demonstrated exceptional leadership in driving customer
security and success. We congratulate their achievements and look forward to continued success
for all of our partners in 2018."
Andy Woo, Regional Director at Pacific Tech
"Fortinet has contributed to our aggressive growth for the past years and we are confident that
with the strong partnership, we will be able to achieve higher growth in years to come."
Accelerate 2018 offers a unique opportunity for partners and customers to gain insights about
Fortinet's Security Fabric architecture, provide direct feedback to Fortinet leadership, learn to
maximize Fortinet's enablement programs, and share best practices with the cybersecurity
industry's best and brightest. You can learn more details about the Fortinet Partner program here.
Tweet This – Fortinet Social Will Amplify:
FortinetPartner honors Pacific Tech w/ Top Partner Award at #Accelerate18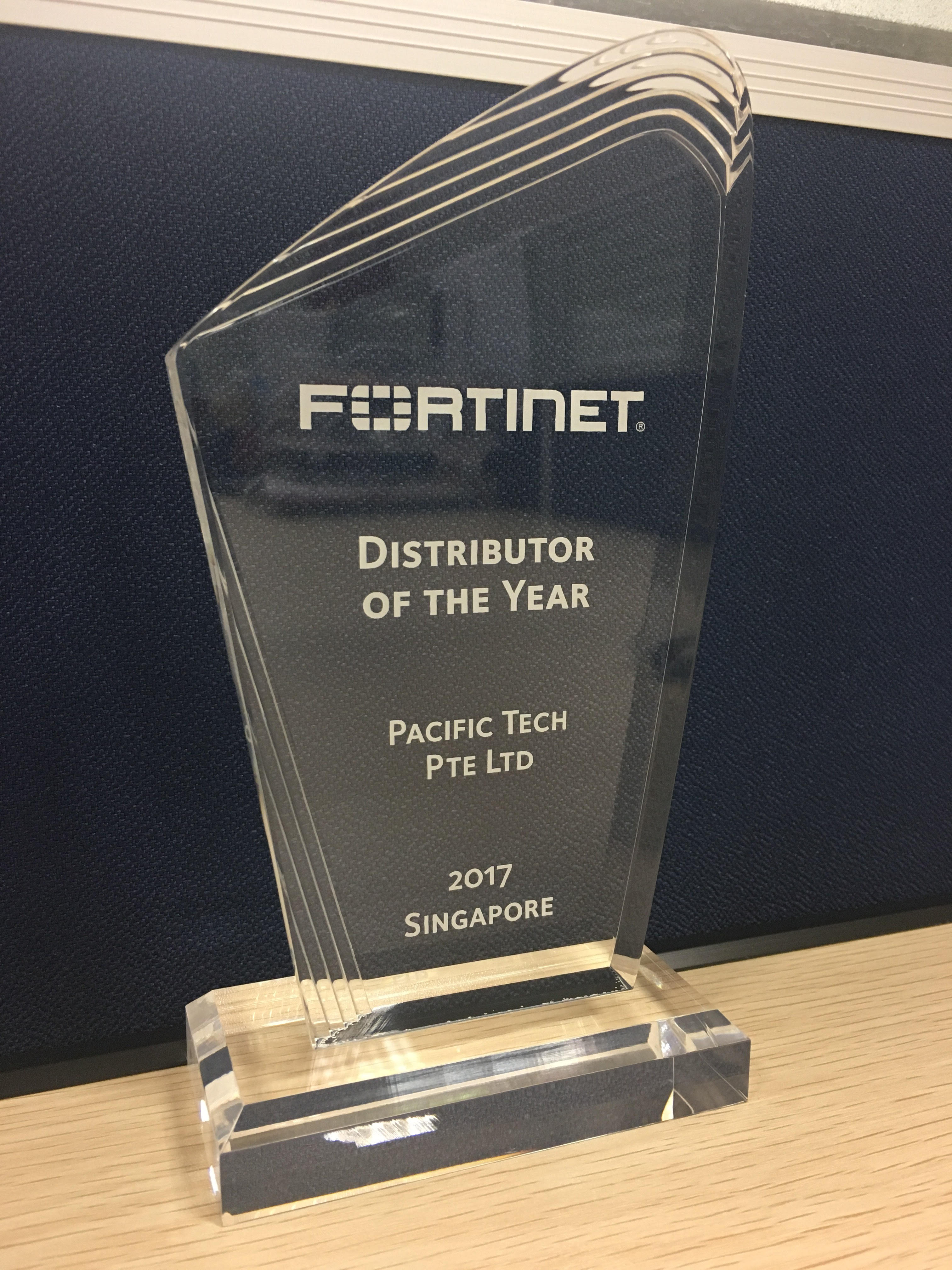 Singapore Distributor of the Year Award – Fortinet
23 February 2018
Pacific Tech clinched the title of Singapore Distributor of the Year Award at Fortinet's recent Lunar New Year Partner Appreciation Dinner. We are extremely thankful and happy to have achieved this award. We would like to cordially thank all our partners for their constant support. Without them, this wouldn't have been possible!
← Older posts
Newer posts →