Events

PACIFIC TECH PTE LTD STRENGTHENS PARTNERSHIP WITH GLOBAL TRUSTED CYBERSECURITY COMPANY, LOOKOUT
14 May 2020
Pacfic Tech has proudly announced that it is forging a new partnership with Lookout, Inc, the leader in mobile security in a post perimeter world. Established since 2009, Pacific Tech is a Value Added Distributor, providing Network, Cyber Security, Data Protection and Biz Continuity solutions to various market verticals in the APAC region while Lookout is the recognized global leader in enterprise mobile security. The agreement extends Pacific Tech product portfolio to include Lookout's mobile security solution to its reseller community in Singapore.
Lookout solutions are tailored for any industry and companies of any size, from individual users to global corporations and governmental organizations. Leveraging artificial intelligence, the Lookout Security Cloud offers the flexibility of easy-of-use modules for mobile protection, detection, visibility, analysis, response and remediation to protect its users and enterprise data from the latest phishing, application, device, and network threats.
"In the cloud-first, mobile-first world, organizations are embracing the use of mobile devices in the workplace, prompting them to adopt a post-perimeter security strategy, " said Don Tan, Senior Director, APAC & Japan of Lookout. "We're excited to bring our security solution to Asia in partnership with Pacific Tech. Their more than 11 years of experience introducing new cutting edge technologies into the market will be instrumental as we deliver the power of the Lookout Security Cloud into new regions."
"At Pacific Tech, we are continuously evolving and bringing new solutions to our partners and customers in the region," said Andy Woo, Regional Director of Pacific Tech. "We are delighted to be partnering with Lookout. With Lookout, we found an innovative, robust and unique technology that perfectly complements our growing Cyber Security and Data Protection portfolio. Adding Lookout Mobile Endpoint Security, Phishing and Content Protection, and App Defense solutions are a natural fit for our ever-expanding asia customer base. As a leading Cyber Security solution provider, this strategic partnership is perfect for our two companies."
Lookout is a cybersecurity company for the mobile-first, cloud-first, world. Powered by the Lookout Security Platform and the largest dataset of mobile code in existence, Lookout provides protection for the entire spectrum of mobile risk: phishing, app, device and network based threats. Lookout is trusted by hundreds of millions of individual users, and enterprises, government agencies and partners such as AT&T, Verizon, Vodafone, Microsoft, Google, and Apple. Headquartered in San Francisco, Lookout has offices in Amsterdam, Boston, London, Sydney, Tokyo, Toronto and Washington, D.C. To learn more, visit www.lookout.com and follow Lookout on its blog
Pacific Tech is a Value Added Distributor, providing Network, Cyber Security, Data Protection and Biz Continuity solutions to various market verticals in the APAC region. We have direct business coverage in Singapore, Malaysia, Thailand, Myanmar, Cambodia, Brunei and rest of APAC with thousands of partners supporting us deploying our solutions across Asia Pacific, Europe, Middle East and America.
We at Pacific Tech believes in providing Top Class Service by combining our strong technical knowledge & industry leading products from our Network, Cyber Security, Data Protection and Business Continuity vendors.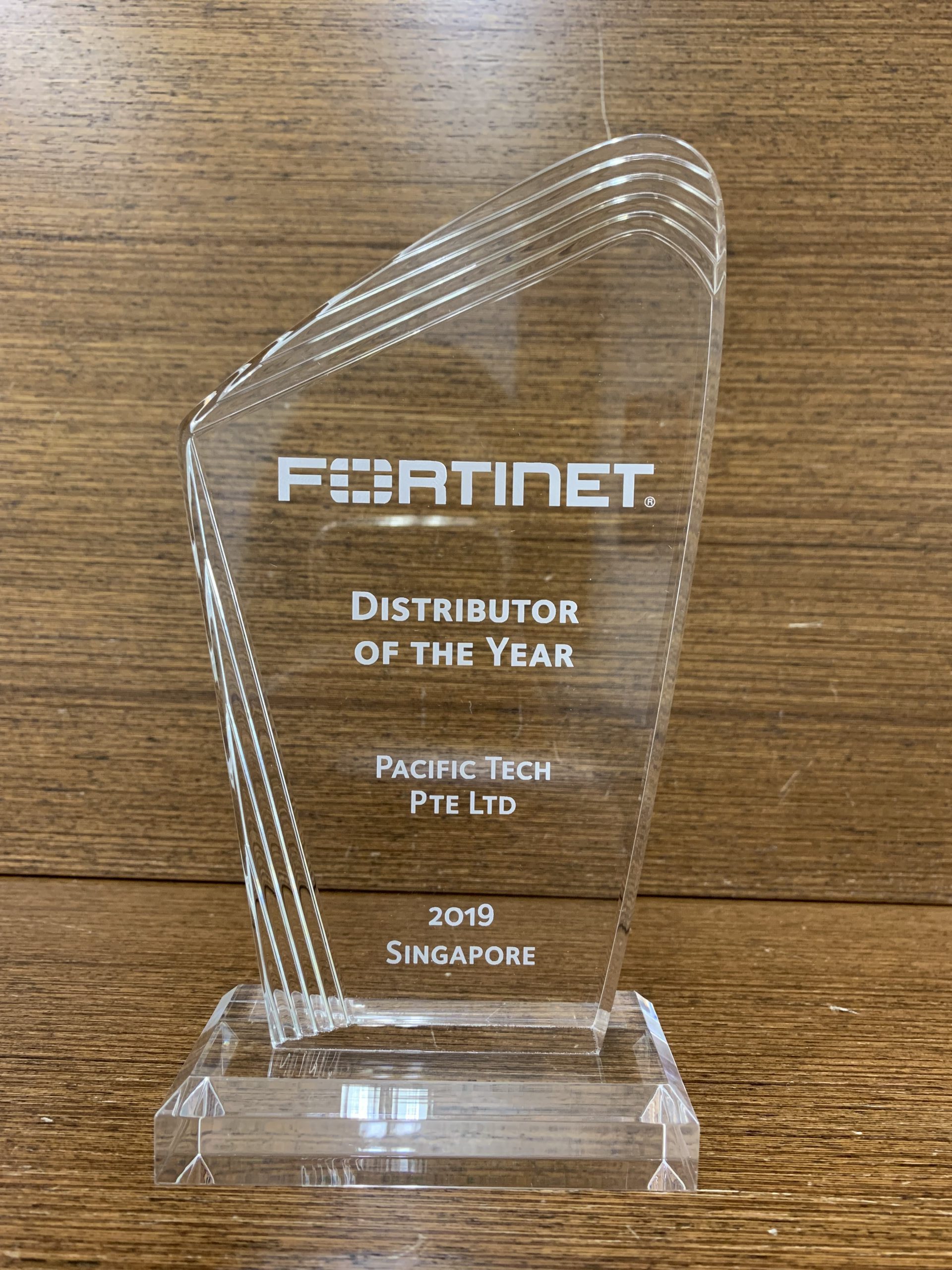 Pacific Tech wins Fortinet Distributor of the Year 2019!
15 January 2020
Standing out from keen competition, Pacific Tech is honoured to be recognised as Fortinet's Distributor of the Year 2019! We are committed to leading the digital transformation with our Vendor's partners and look forward to our continued relationship with Fortinet.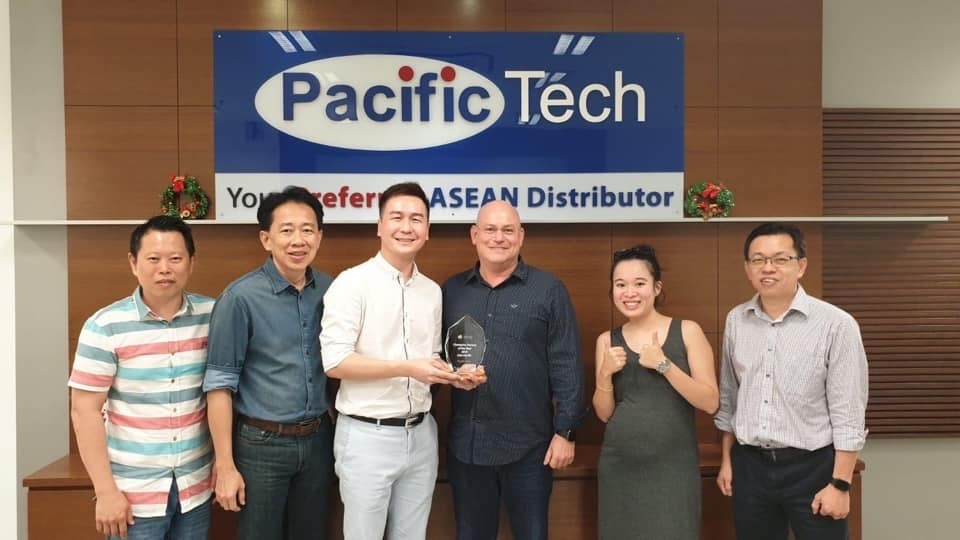 Pacific Tech has been named KEMP's Champion Partner of the Year 2019 in Asia Pacific!
23 December 2019
What an immersed achievement , we have been named KEMP's Champion Partner of the Year 2019 in Asia Pacific. Thanks to all our Partners for your continuous support!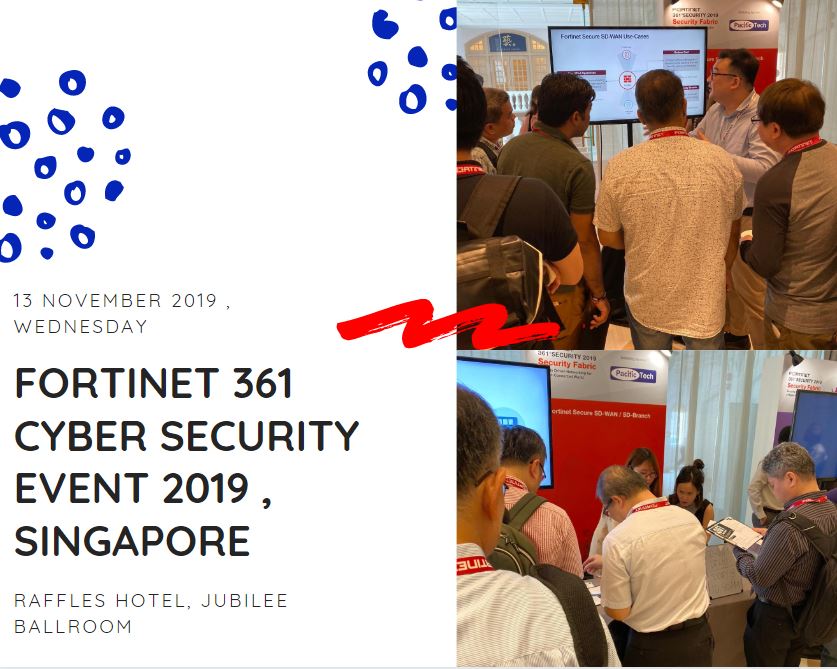 Pacific Tech at Fortinet 361 Cyber – Security Event in Singapore!
13 November 2019
Pacific Tech at Fortinet 361 Cyber Security event.
Thanks to all who came down to support and we do hope you brought back some insightful details from the cyber-security professionals.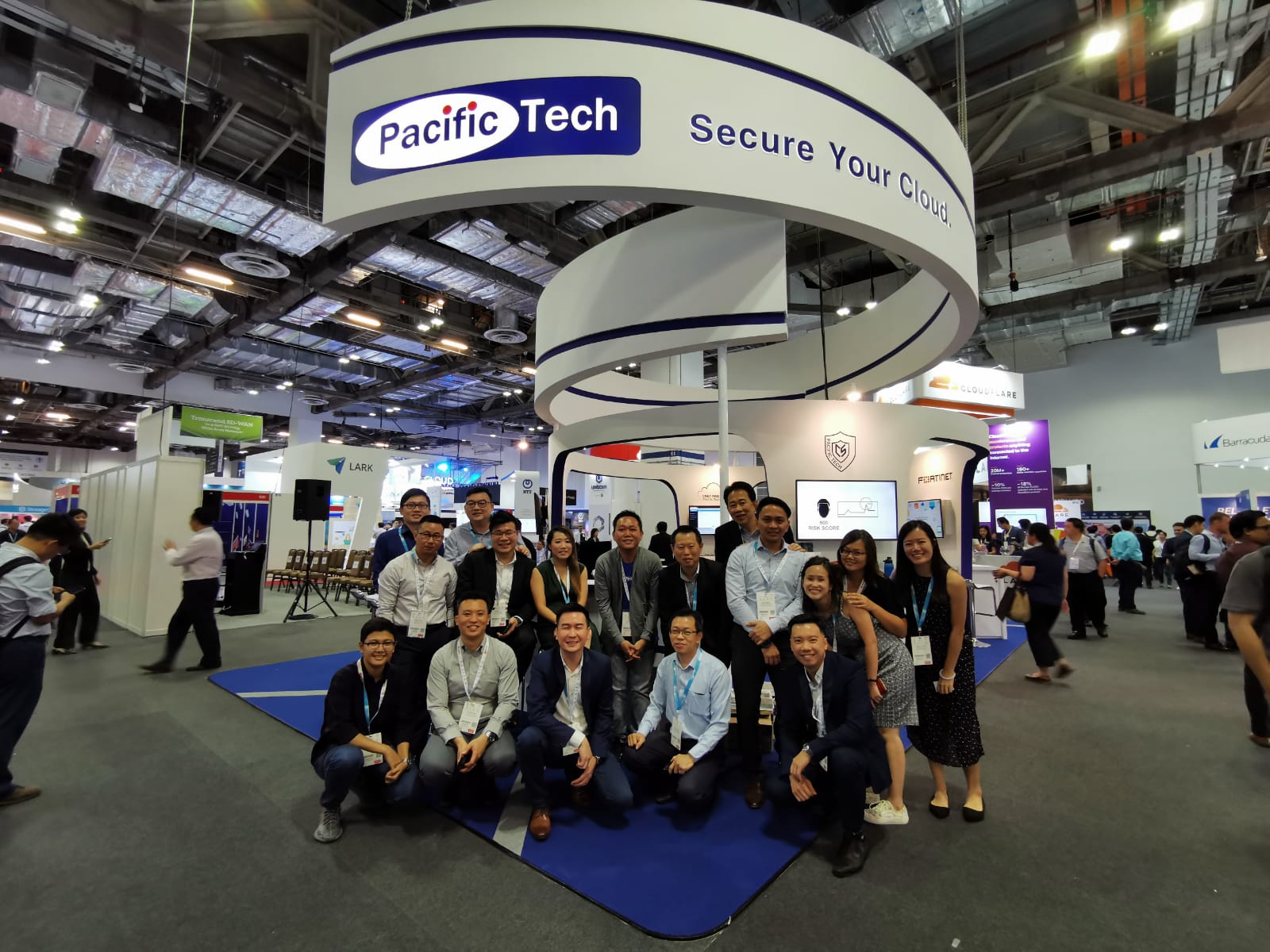 Cloud Expo Asia 2019
10 October 2019
CloudAsia 2019 is a premier case study-driven conference in Asia – the event sees the gathering of key decision makers from government and public sector organisations, private sector solution providers and end-users; and academia. The aim of this conference is to empower end-user organisations across key sectors with the latest technology innovations for business success.
This year round, Pacific Tech is extremely honoured to join hands and efforts with our supportive featured partners namely, Fortinet, and our other vendor's solutions to work out a fruitful event at Marina Bay Sands, 9 & 10 October 2019. We are also glad to have our invited Speakers to give enriching speeches, demonstrations and topics to our booth visitors. It was indeed a great wrap! Hope to see you all next year! 
← Older posts
Newer posts →