Events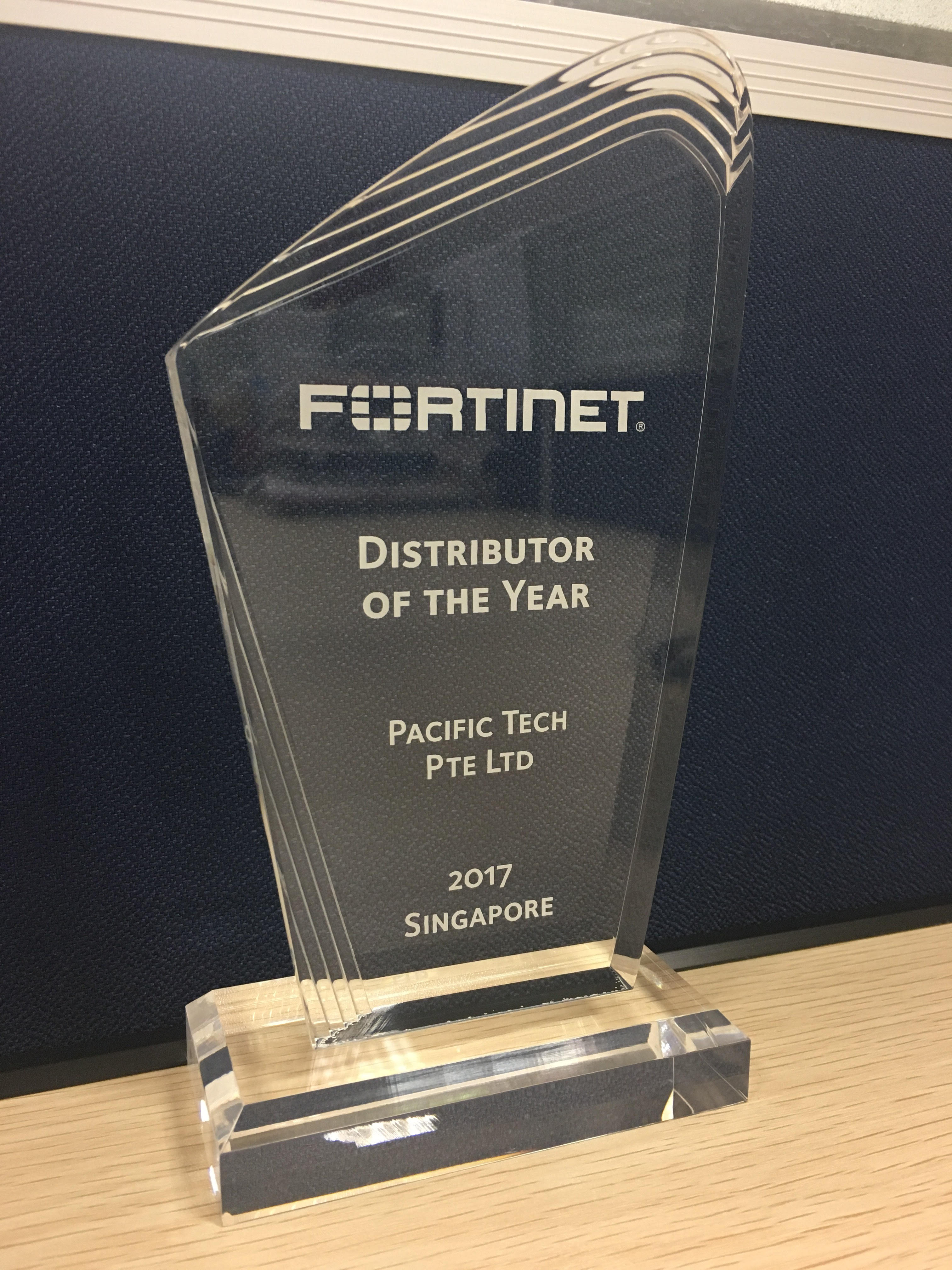 Pacific Tech Wins Fortinet 2017 APAC Distributor Partner of the Year Award
13 March 2018
Pacific Tech Wins Fortinet 2017 Distributor of the Year Award
Recognized for Leadership in Customer Service, Business Growth, and Security Expertise
Singapore, 1st March 2018 — Pacific Tech Pte Ltd announced today that it was named Fortinet's
2017 APAC Distributor Partner of the Year. Pacific Tech was honored during Fortinet's
Accelerate 18 global partner and user conference, an annual gathering of more than 2,300 top
customers and partners from around the world. The Fortinet 2017 Partner of the Year Awards
recognize outstanding cybersecurity sales, customer experience, collaboration, and marketing
achievements from the company's distributors, resellers and service providers.
Patrice Perche, senior executive vice president, worldwide sales and support at Fortinet
"We are excited to honor Pacific Tech as Fortinet's 2017 APAC Distributor of the Year. Pacific
Tech has played a critical role in delivering the advanced protections of the Fortinet Security
Fabric to the market in 2017 and has demonstrated exceptional leadership in driving customer
security and success. We congratulate their achievements and look forward to continued success
for all of our partners in 2018."
Andy Woo, Regional Director at Pacific Tech
"Fortinet has contributed to our aggressive growth for the past years and we are confident that
with the strong partnership, we will be able to achieve higher growth in years to come."
Accelerate 2018 offers a unique opportunity for partners and customers to gain insights about
Fortinet's Security Fabric architecture, provide direct feedback to Fortinet leadership, learn to
maximize Fortinet's enablement programs, and share best practices with the cybersecurity
industry's best and brightest. You can learn more details about the Fortinet Partner program here.
Tweet This – Fortinet Social Will Amplify:
FortinetPartner honors Pacific Tech w/ Top Partner Award at #Accelerate18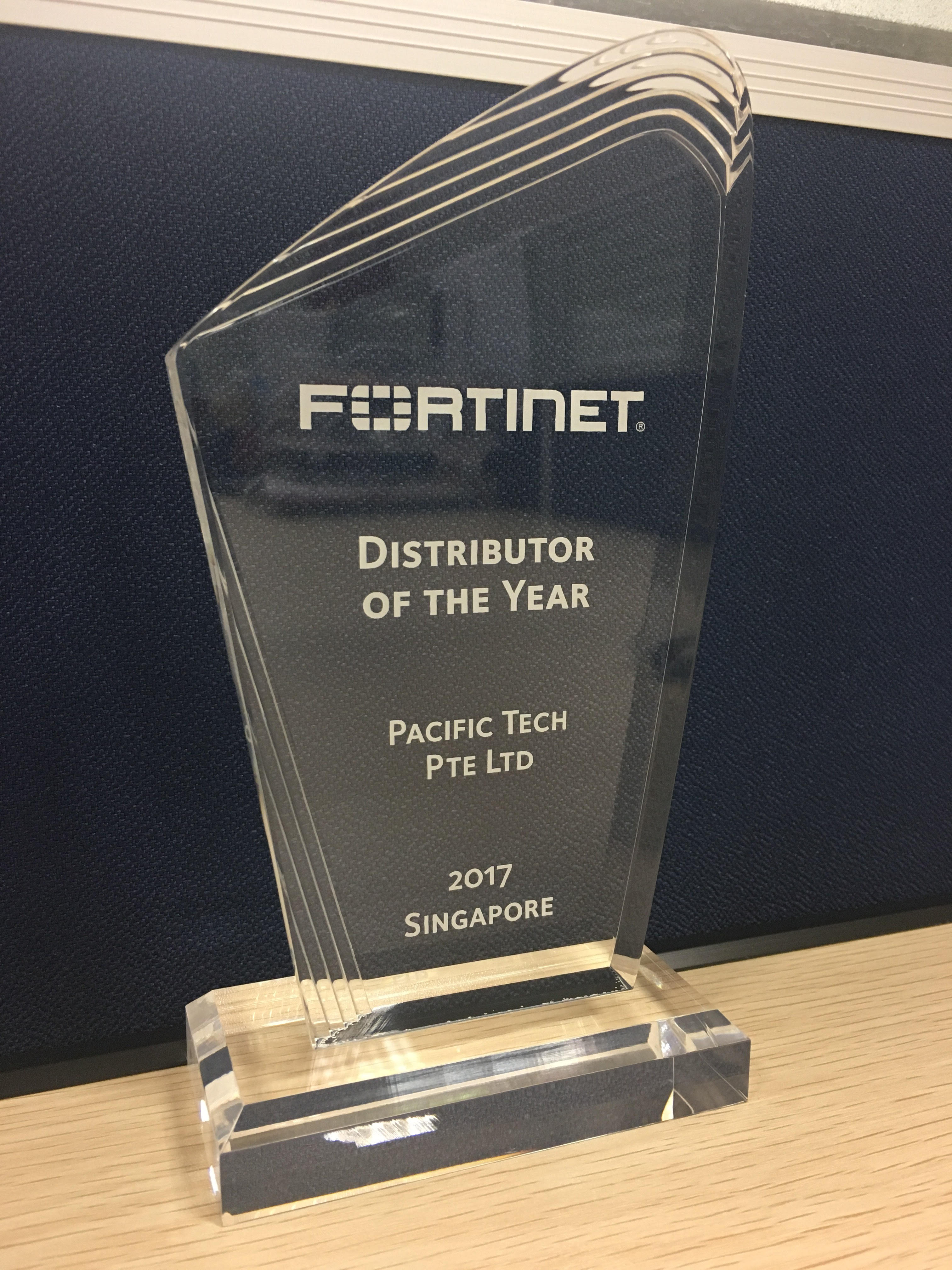 Singapore Distributor of the Year Award – Fortinet
23 February 2018
Pacific Tech clinched the title of Singapore Distributor of the Year Award at Fortinet's recent Lunar New Year Partner Appreciation Dinner. We are extremely thankful and happy to have achieved this award. We would like to cordially thank all our partners for their constant support. Without them, this wouldn't have been possible!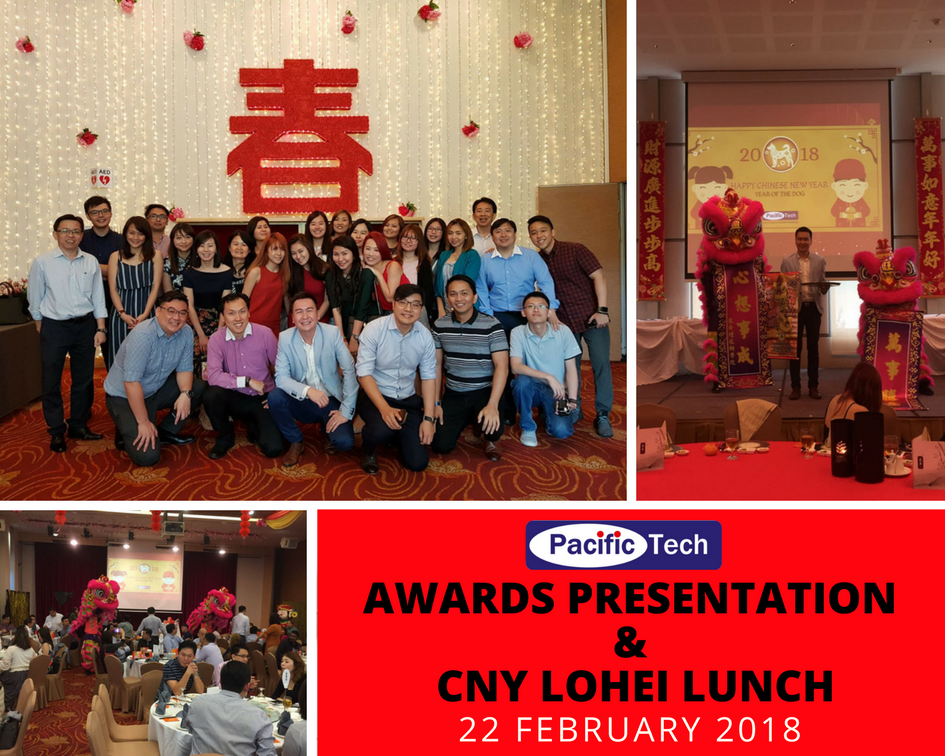 Pacific Tech Chinese New Year Lohei Lunch and Awards Presentation 2018
23 February 2018
On the 22nd February 2018, Pacific Tech held its annual Chinese New Year Lohei Lunch and Awards Presentation at Chui Huay Lim Restaurant once again. Featuring a lion dance to kickstart the lohei lunch, our guests were treated to a scrumptious 8 course meal whilst having Way Fengshui Group share this year's Fengshui outlook. Specially for our guests, we hired a photobooth so that everyone could take a little something home as keepsake. Here's a huge thank you to all our valued partners and friends who were present at our CNY lunch. We hope you enjoyed it as much as we enjoyed having you there!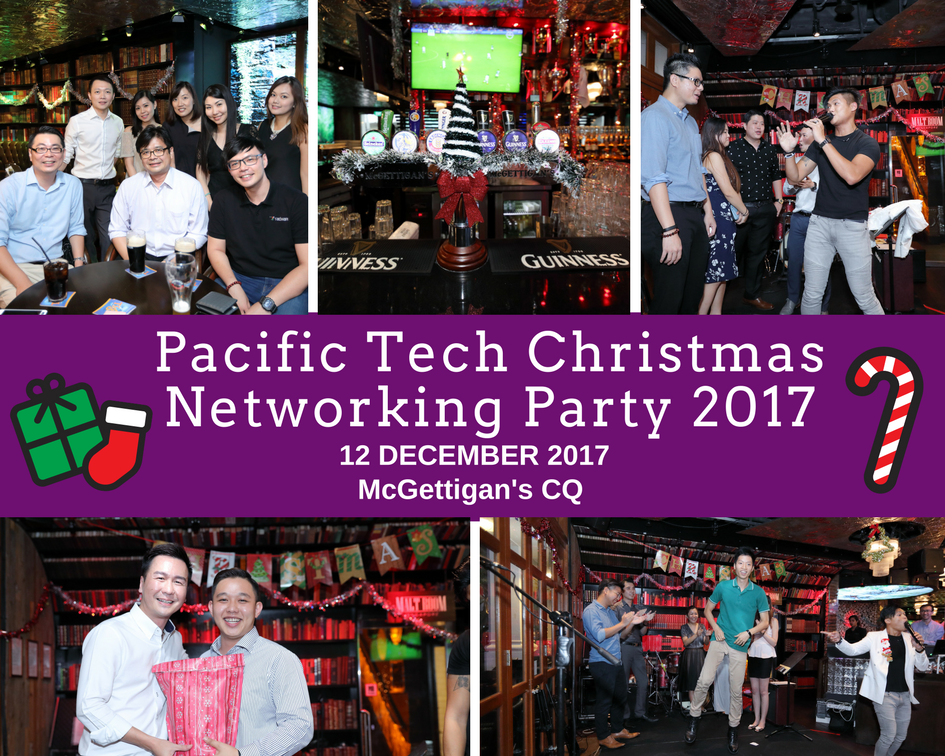 Pacific Tech Annual Christmas Networking Party 2017
22 December 2017
This year, our annual Christmas Networking Party for our partners was held at McGettigan's CQ on the 12th of December. The party saw a night of food and fun, with customised and interactive games alongside a delectable array of western and asian fusion dishes. We hope our partners enjoyed this party as much as we enjoyed planning for it! Pacific Tech wishes all our partners a very Merry Christmas 2017!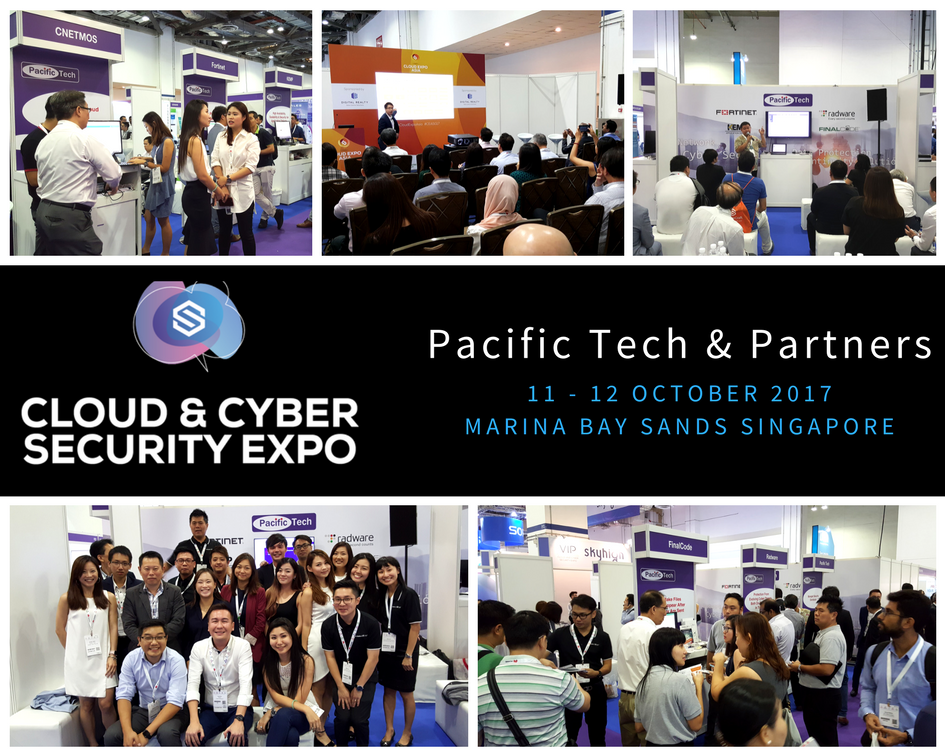 Cloud & Cyber Security Expo 2017 | Technology Beyond Imagination
31 October 2017
The brilliant channel where one gets to source products and solutions from over 300 world's leading suppliers to the cloud security sector. The key corner to increase your knowledge, and enhancing of skills with thousands of hours' free-to-attend content, that are provided by more than 350 international speakers. At the same time, not forgetting to network and build up contacts with over 15,000 industry professionals.
This year round, Pacific Tech is extremely honoured to join hands and efforts with our supportive featured partners namely, FinalCode, Fortinet, KEMP and Radware, to work out a fruitful event at Marina Bay Sands, 11 & 12 October 2017. We are also glad to have our invited Speakers to give enriching speeches, demonstrations and topics to our booth visitors. It was indeed a great wrap!
← Older posts
Newer posts →