Our Vendors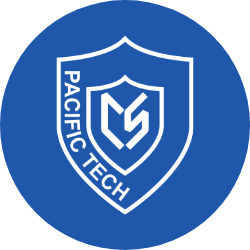 Cyber Security Solutions
Protecting your entire infrastructure from office machines to local and cloud based data centres, ensuring you're secured against hackers and other external or internal threats.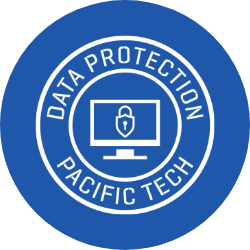 Data Protection
Securing both your and your customer's data will minimize any data leakage, compromises or possible corruption of that data.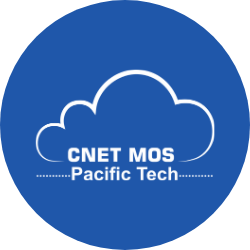 Managed Security Services
Local and cloud network monitoring to manage and report on your security and devices giving you peace of mind 24/7.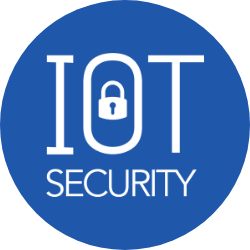 IOT Security
Our solutions also cover the security for operational technology, securing critical infrastructure when their OT technology is integrated with IT technology, due to the IOT and Smart City initiatives.
Cloudflare Enterprise provides a platform to address key Internet security and performance use cases built upon a differentiated architecture that pairs scale, ease of use, and integrated performance and security with predictable pricing.

CDN | Cloud WAF | DDOS, Remote Access

Find Out More






Cyber Threat Visibility and Intelligence, Cyber Situational Awareness, Cyber Incident Analytics.

Threat Visibility and Intelligence | Cyber Vulnerability Analytics | Brand/ Individual Cyber Risk Monitoring | Cyber Situational Awareness | Cyber Education

Find Out More

 

Devo Technology is a Cloud-Native Logging and Security Analytics Platform

SIEM | AIOps | Centralized Log Management

Find Out More








EfficientIP enables IP-based communication, simplifies network management and enhances operational efficiency thanks to global visibility, consistency control and smart automation of DDI (DNS-DHCP-IPAM). We secure DNS services to safeguard data confidentiality, protect users and ensure application access in cloud and on-premise.

Threat Visibility and Intelligence | Cyber Vulnerability Analytics | Brand/ Individual Cyber Risk Monitoring | Cyber Situational Awareness | Cyber Education

Find Out More







Finalcode makes implementing enterprise-grade file encryption and granular usage control easy, manageable and in a way that provides persistent protection of files wherever they go. By providing file security management, not file storage, distribution or content management, FinalCode allows for rapid and flexible deployment. This patented approach preserves user work flows, file storage and collaboration platform investments, while protecting files across all communication channels: trusted, untrusted, private or public.

Email File Security | Digital Rights Management

Find Out More

Firemon solutions deliver continuous visibility into and control over network security infrastructure, policies and risk. Using the FireMon Security Intelligence Platform, today's enterprise organizations, government agencies and managed services providers dramatically improve effectiveness of network defenses, optimizing investments and speeding response to changing business demands.

Security Manager | Policy Planner | Risk Analyzer

Find Out More

FORTINET is a worldwide provider of network security appliances and a market leader in unified threat management (UTM). Our products and subscription services provide broad, integrated and high-performance protection against dynamic security threats while simplifying the IT security infrastructure. Our customers include enterprises, service providers and government entities worldwide, including the majority of the 2011 Fortune Global 100. Fortinet is headquartered in Sunnyvale, Calif., with offices around the world.

FortiGate NGFW | Endpoint Protection | Web Application Firewall | Security Fabric | Wireless

Find Out More

 

Founded in 2003 and headquartered in Singapore, Group-IB is a leading provider of innovations and solutions for counteracting cyberattacks, eliminating fraud, and protecting brands worldwide.

Our intelligence-driven technologies refined by the exceptional human proficiency of our experts are used all over the world to prevent cyberattacks and serve as valuable aid in cybercrime investigations.

Threat Intelligence | Digital Risk Protection | Attack surface Management | Fraud Protection

Find Out More

Industry leader of New IT Infrastructure. As an innovative IT infrastructure provider, H3C Technologies Co., Ltd. (H3C) is dedicated to research, development, production, sales and service of products and solutions. This includes a comprehensive portfolio of routers, Ethernet switches, wireless, network security, servers, storage, IT management systems, cloud management platform and other products.

Servers | Storage | Networking | Security | Hyper-converged Systems | IT Management Systems | Cloud Computing | SDN

Find Out More







Honeywell Forge Cybersecurity better protects industrial assets, operations and people from digital-age threats. With more than 15 years of OT cybersecurity expertise and more than 50 years of industrial domain expertise, Honeywell combines proven cybersecurity technology and industrial know-how to maximize productivity, improve reliability and increase safety. We provide innovative cybersecurity software, services and solutions to better protect assets, operations and people at industrial and critical infrastructure facilities around the world. Our state of-the-art Cybersecurity Centers of Excellence allow customers to safely simulate, validate and accelerate their industrial Cybersecurity initiatives.

Secure Media Exchange (SMX) | Secure Remote access

Find Out More













Indeed Identity is a cybersecurity software vendor with expertise in multi-factor authentication, privileged access management and PKI management solutions

Identity and Access Management | Smart-Card Management | Two-factor authentication | PKI | Single Sign-On | Multifactor authentication | Privileged Access Manager

Find Out More






i-Sprint Innovations (i-Sprint) is a leading provider in Securing Identity and Transactions in the Cyber World. i-Sprint's digital identity product offerings include adaptive authentication (biometrics, multi-factor authentication, and more), single sign-on services, end-to-end encryption authentication, and data protection for transaction data and secure access to the web, mobile, and cloud-based applications.

Universal Authentication Server | Two-Factor/ Multi-factor Authentication | Single Sign-On | E2EE | App Shielding

Find Out More









Keysight Technologies, provider of Network Security and Visibility and Network Testing solutions.
Network Packet Broker to provide visibility into network traffic, not create blind spots. Keysight network packet brokers are built with a system architecture that enables line rate performance with no dropped traffic or packet loss. This means that your visibility infrastructure can deliver the 100% visibility that you need.
Network Testing solutions to ensure network reliability and exceed customer expectations by ensuring high performance of wired, Wi-Fi, and 3G/4G/LTE networks in both pre-deployment and real-world environments. Comprises of solutions for Cloud Test, Protocol and Load Test, Test Hardware.

Network Security | Keysight's intelligent network visibility | Network Testing

Find Out More

 

Powered by the Lookout Security Platform and the largest dataset of mobile code in existence, Lookout provides protection for the entire spectrum of mobile risk: phishing, app, device and network based threats. Lookout is trusted by hundreds of millions of individual users, and enterprises, government agencies and partners such as AT&T, Verizon, Vodafone, Microsoft, Google, and Apple.

Mobile Threat Defence

Find Out More

Progress®  is transforming application delivery and security by providing the most flexible deployment, delivery and licensing options for customers embracing cloud and hybrid infrastructures. With more than 40,000 deployments worldwide, Progress® Kemp® has led innovation in the application delivery controller (ADC) and load balancing markets with many industry firsts, including the highest performance virtual ADC, application-centric SDN and NFV integrations, innovative subscription and metered licensing models, and true platform ubiquity that scales to support enterprises of every size and workload requirement.

Hardware Load Balancers | Virtual Load Balancers | Cloud Load Balancers

Find Out More

OneSpan is a world leader in strong authentication and e-signature solutions, specializing in online accounts, identities and transactions. As a global software company, OneSpan serves a customer base of approximately 10,000 companies in over 100 countries, including more than 1,700 international financial institutions. In addition to the financial sector, OneSpan's technologies secure sensitive information and transactions for the enterprise security, e-commerce ande-government industries.

2 Factor Authentication | Tokens and E-Signature

Find Out More






Radware is a global leader of application delivery and application security solutions for virtual and cloud data centers. Its award-winning solutions portfolio delivers full resilience for business-critical applications, maximum IT efficiency, and complete business agility. Radware's solutions empower more than 10,000 enterprise and carrier customers worldwide to adapt to market challenges quickly, maintain 
business continuity and achieve maximum productivity while keeping costs down.

ADC (Application Delivery) | Link Load Balancer | DoS Protection

Find Out More








Protect your data with Inherent and Invisible security

Data Protection Solution | Application Whitelisting | Antivirus and anti-APT solution | Email Protection Solution | Network Security | Data Encryption | File and Folder Encryption

Find Out More








Softfoundry is leading the next generation of business communications with High Definition Unified Communications and Collaboration anywhere, anytime.

SOFTFOUNDRY's VFON System delivers real-time, lifelike, High Definition (HD) video conference via public IP Network. With applications in HD conference and collaboration, e- Learning, e-Surveillance and interactive entertainment on a rich platform, VFON System will drive next major advancement in business and individual productivity with lower upfront investment and rapid ROI VFON System provides the users with a new level of low cost with high performance, interactive, secure and scalable rich media communications.

HD Video Conferencing over Broadband Internet

Find Out More










Next-Gen Firewalls and Cybersecurity Solutions

Network Security | Access Security | Email Security | Cloud Security | Endpoint Security

Find Out More












Sophos is focused on delivering the best IT security and data protection for businesses. We produced our first encryption and antivirus products back in the 1980s. And today our products protect over 100,000 businesses and 100 million users, in more than 150 countries. We understand what it takes to keep your business secure—that'swhy we're recognized by analysts and customers alike as leaders in what we do.

Endpoint Security and Data Protection | Gateway Security consisting of UTM firewall | Email Security Appliance

Find Out More



General Purpose Luna Hardware Security Module (HSM) / Payment Payshield HSM / Data Encryption and Key Management

Find Out More






Thales Cloud Protection. We are the worldwide leader in data protection and software licensing, providing everything an organization needs to protect and manage its data and software in the cloud – through advanced data encryption, access management, and software licensing solutions. Whether it's securing the blockchain, protecting digital payments, or delivering software to power the Internet of Things, organizations around the world rely on Thales to accelerate their digital transformation.Decisive technology for decisive moments.

General Purpose Luna Hardware Security Module (HSM) / Payment Payshield HSM / Data Encryption and Key Management

Find Out More