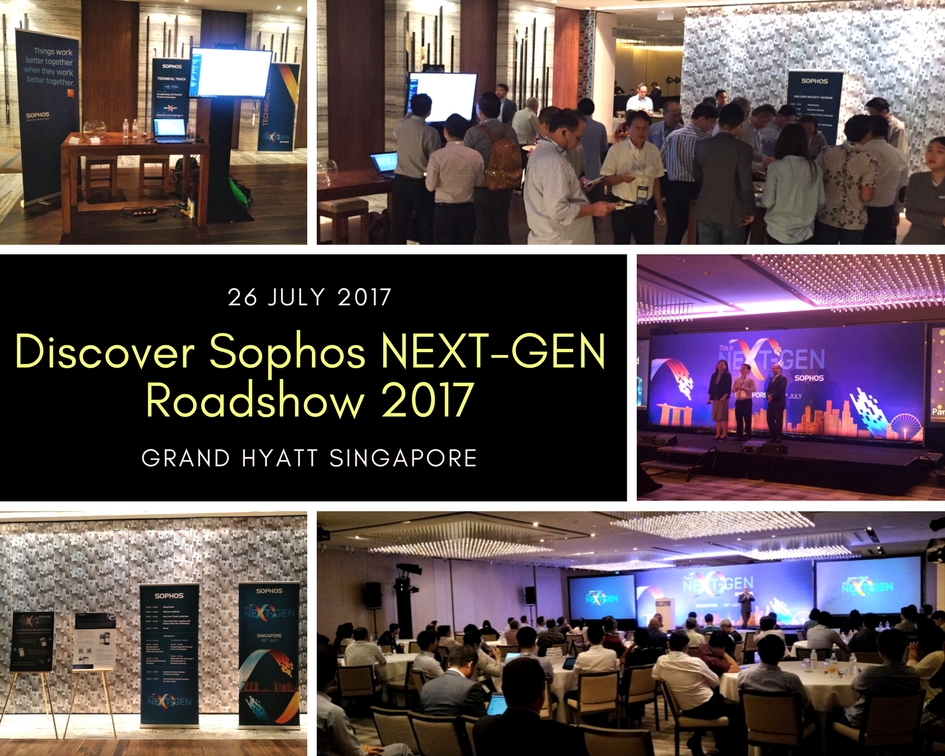 Discover Sophos NEXT-GEN Partner Roadshow 2017
August 2017
Annual event "Discover Sophos NEXT-GEN Partner Roadshow 2017" kicked off on 26 July 2017 at Grand Hyatt Hotel Singapore. Packed with comprehensive agenda topics such as latest security trends; market opportunities; technical demonstrations; Sophos Next-Gen strategy; product roadmap and etc.
Together with Sophos, Pacific Tech team rendered support by engaging and networking with guests, as well as sponsored the event with attractive lucky draw prizes.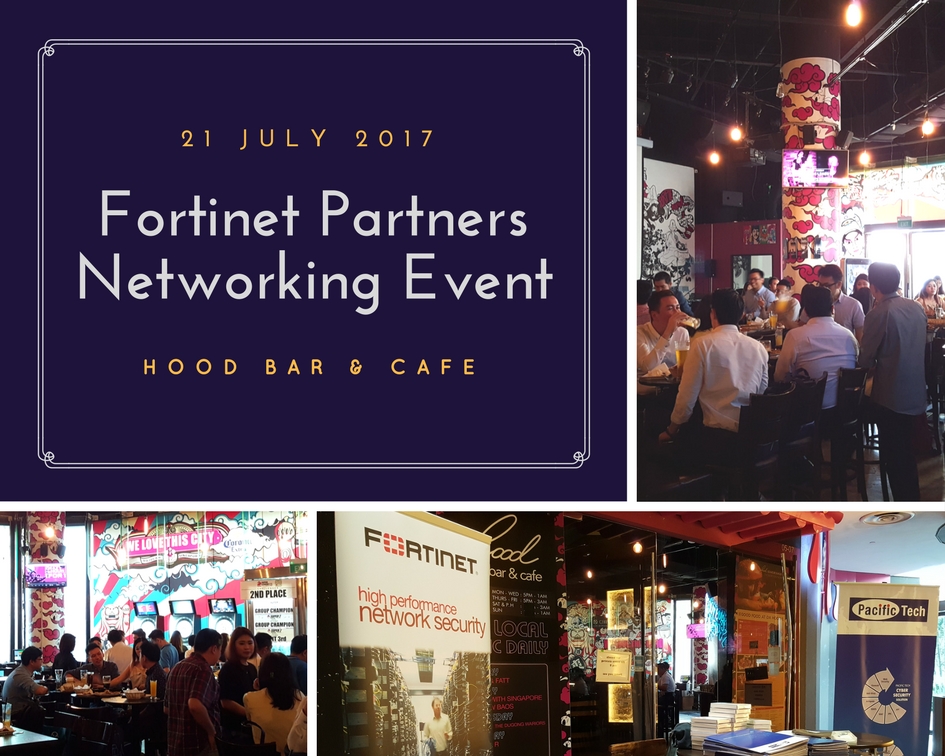 Fortinet & Partners Networking Event
August 2017
We do not just get together to work hard, we also come together and play hard! An eventful night of networking among partners on 21 July 2017, while indulging on savory food platters and thirst-quenching beverages at Hood Bar & Cafe, Bugis+.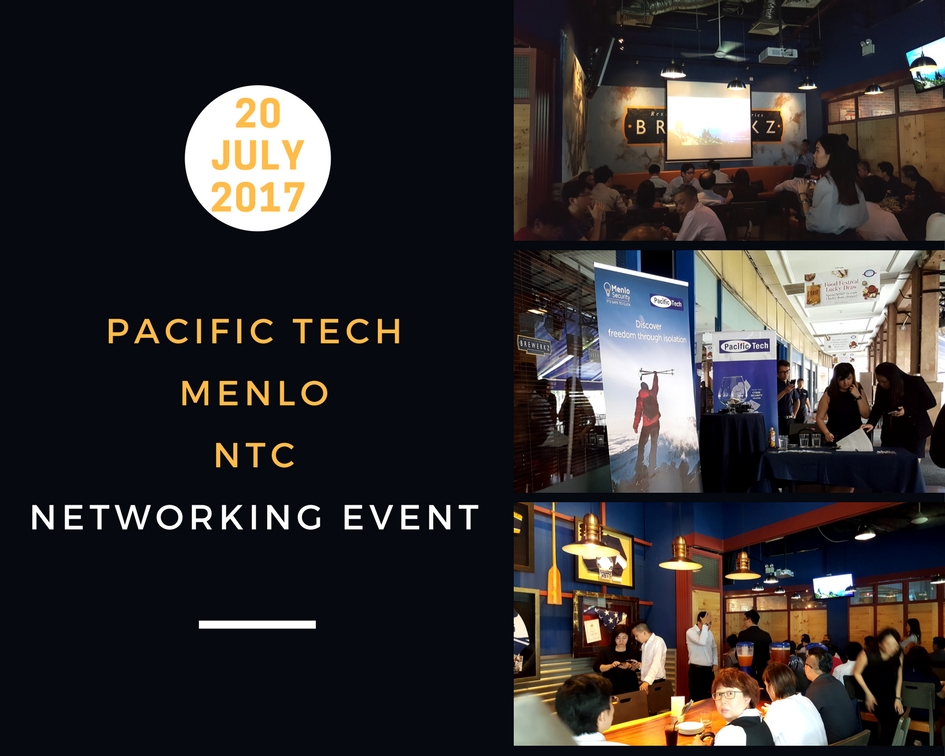 Pacific Tech, Menlo and NTC Networking Event 2017
August 2017
On 20 July 2017, Pacific Tech and Menlo Security joined efforts to pull off an exclusive networking event — The Future of Security: ISOLATION, with NTC Integration Pte Ltd and its customers. Pairing it off with a fruitful sharing of technology, it was indeed a great indulging session filled with tasty food and great brews at Brewerkz Riverside Point.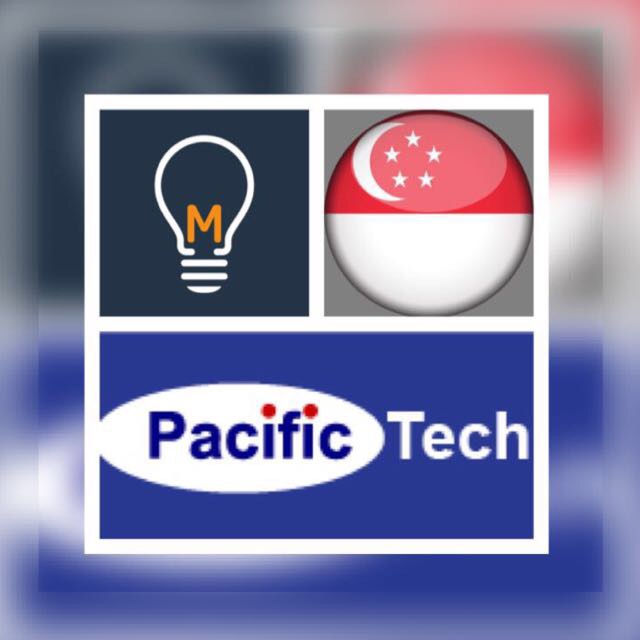 Pacific Tech inks Menlo isolation platform as distributor
August 2017
Pacific Tech recognizes Menlo for its innovative technology and leading edge security solution that protects against advanced threats from the internet. Pacific Tech distributes Menlo Security solution for the Singapore and Brunei market. Reference press release: https://enterprisechannel.asia/story/pacific-tech-inks-menlo-isolation-platform-distie-deal-singapore-and-brunei/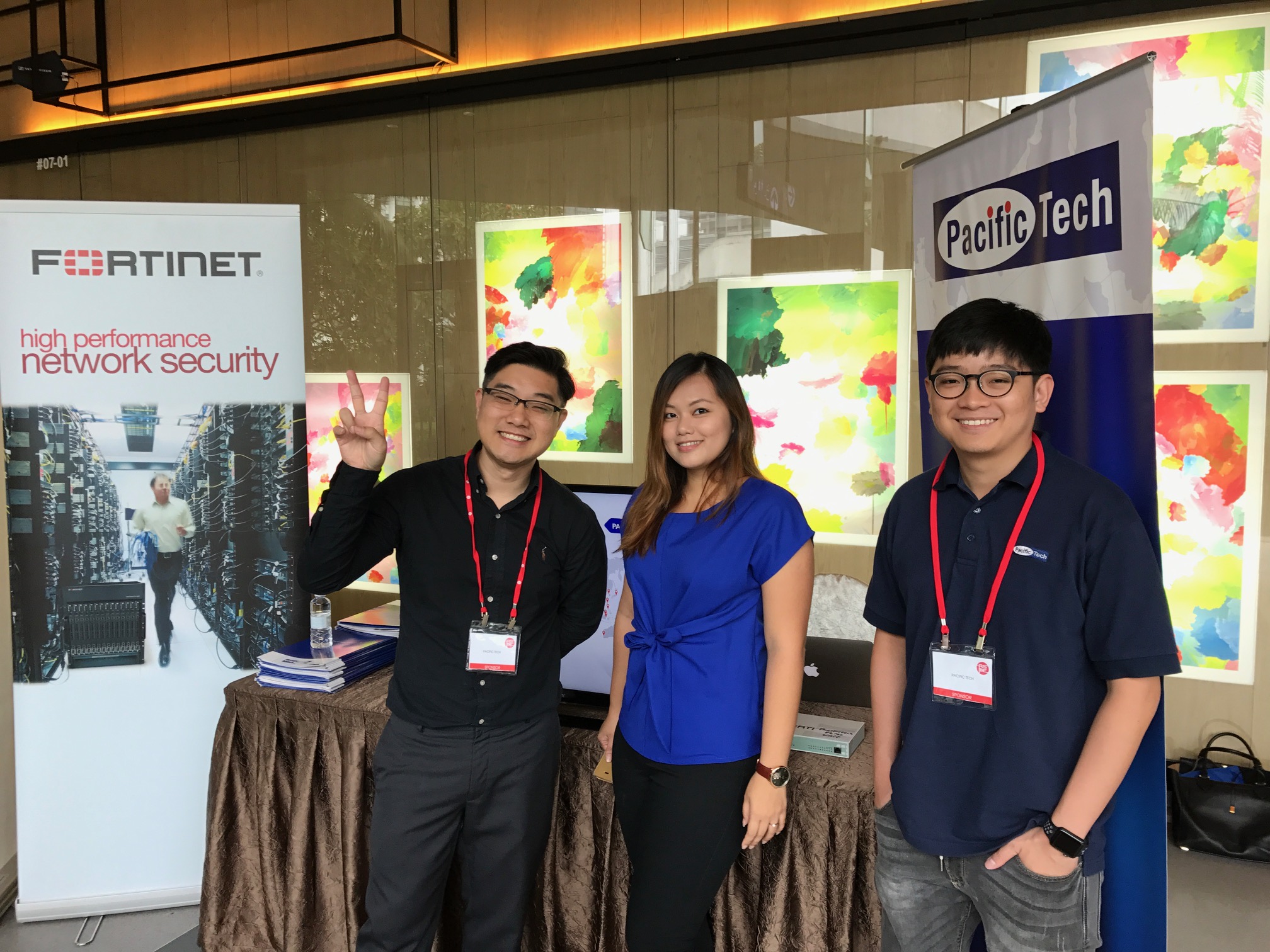 Pacific Tech & Fortinet presents at ASME Conference
August 2017
26th July 2017, Pacific Tech & Fortinet Inc. participates in the recent ASME Conference on 'Exploring ASEAN Markets'. Pacific Tech presented on the benefits of leveraging IT for regional expansion and the importance of security technologies when going digital.
← Older posts
Newer posts →