Pacific Tech and Indeed Identity announces strategic partnership
November 2020
Indeed Identity provides cutting-edge solutions for modern cybersecurity. We know how to protect companies from different external and internal cyber threats. Our products already evaluated by many customers from across the world," noted Alexey Baranov, CEO of Indeed Identity. "Since this moment, Singaporean companies will also have an opportunity to obtain all the advantages of Indeed Identity solutions. The Indeed Identity-Pacific Tech collaboration is effective teamwork that addresses challenging tasks connected with comprehensive access management of regular and privileged users and improvement of PKI efficiency. We are happy that this partnership became possible and believe that together we can enhance the local cybersecurity market.
At Pacific Tech, we are continuously evolving and bringing new solutions to our partners and customers in the region," said Andy Woo, Regional Director of Pacific Tech. "We are delighted to be partnering with Indeed Identity. With Indeed Identity, we found a comprehensive access management solution which perfectly complements the growing population of Singapore Work-From-Home workers. As a leading Cyber Security solution provider, this strategic partnership is perfect for our two companies.
Indeed Identity is a cybersecurity software vendor with more than 10 years of in-depth expertise in
Access management and multi-factor authentication of employees and customers
Privileged access for admins and critical business users
Management of digital certificates and smart cards.
Indeed Identity is present in three global regions: APAC, EMEA and CIS. Our customers are international banks, oil and gas enterprises, government agencies, telecom and transportation companies, some of the world-leading corporations who are in the 500 Fortune list. Having a wide experience of working with different customers around the world, Indeed Identity develops its products in line with the latest trends and emerging technologies. The quality of our products, the functionality of technical support and the ability to customize products quickly are highly appreciated by our existing customers.
Pacific Tech is a Value Added Distributor, providing Cyber Security, Data Protection, Managed Security Services and IOT Security solutions to various market verticals in the APAC region. We have direct business coverage in Singapore, Malaysia, Thailand, Myanmar, Cambodia, Brunei and rest of APAC with thousands of partners supporting us deploying our solutions across Asia Pacific, Europe, Middle East and America. Pacific Tech is also an award winning distributor in ASEAN and APAC for most of the vendors which we distribute. We have won awards such as Sophos and Fortinet's Top Distributor for Singapore since we started distributing their products as well as ASEAN and APAC Distributor Partner of the Year Award. We have also won Fortinet's Managed Security Service Provider (MSSP) of the Year 2014 since we started our MSSP business.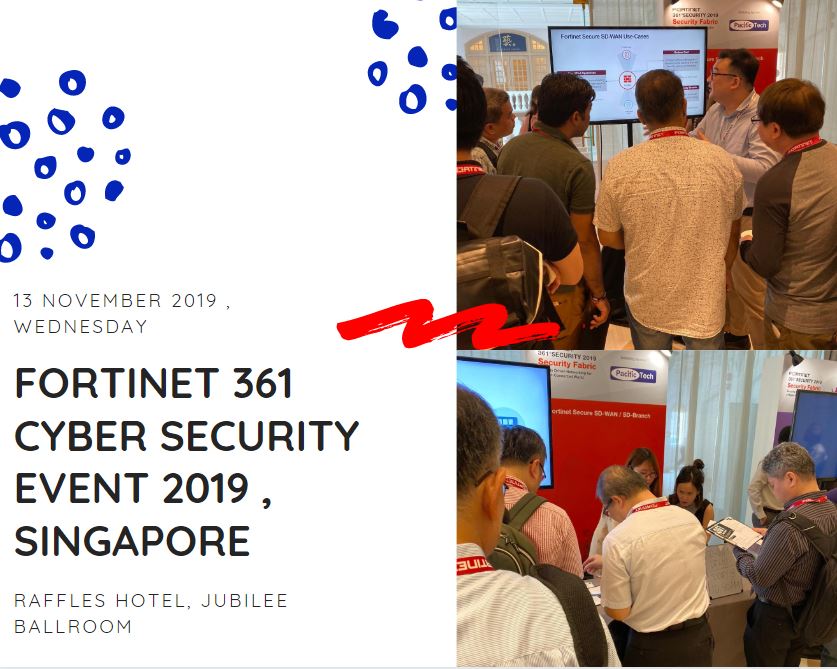 Pacific Tech at Fortinet 361 Cyber – Security Event in Singapore!
November 2019
Pacific Tech at Fortinet 361 Cyber Security event.
Thanks to all who came down to support and we do hope you brought back some insightful details from the cyber-security professionals.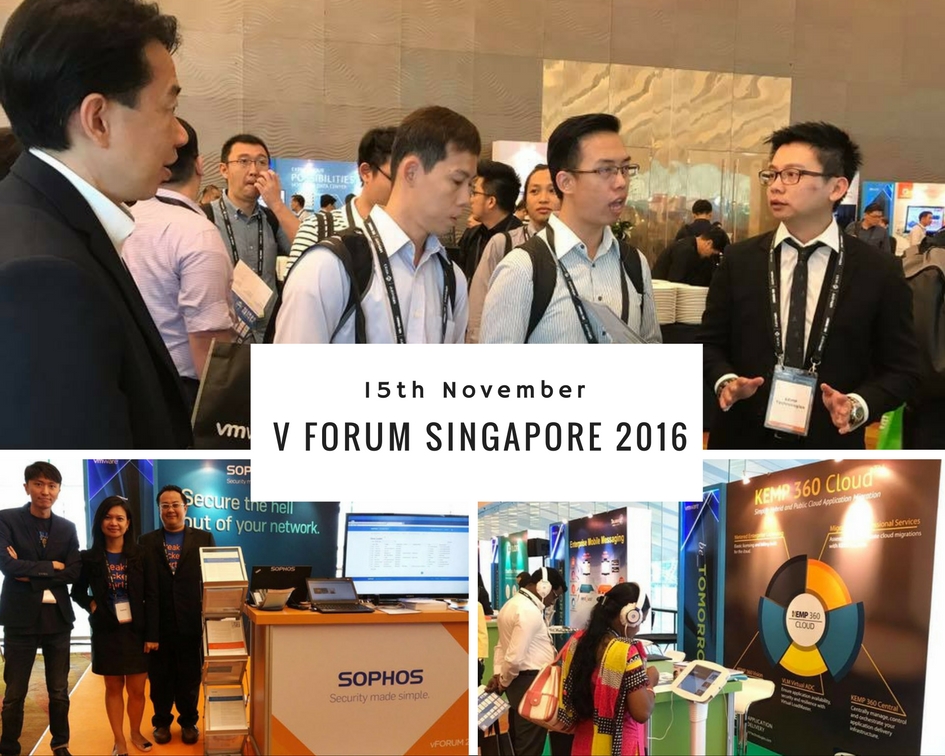 vForum2016 delivers the training, education and industry insights to help you master powerful business innovation, unrestrained by technical limitations. Digital business transformation is creating new opportunities and risks in every industry. Pacific Tech joined this booth with KEMP and supported Sophos at their booth as well.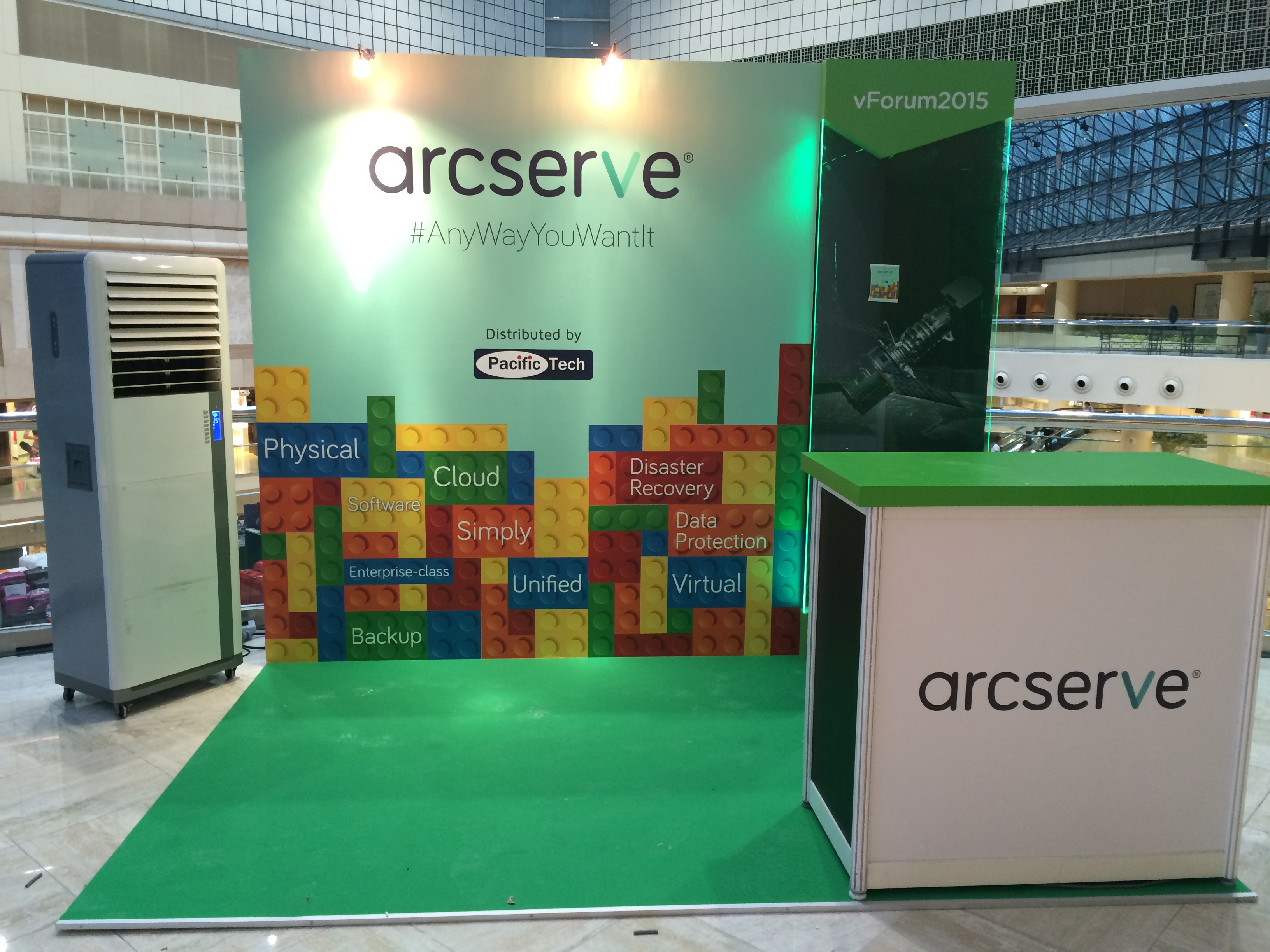 V Forum Singapore 2015
November 2015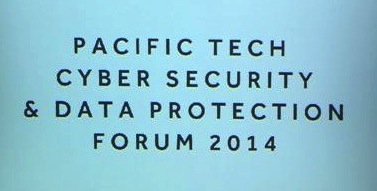 Pacific Tech Cyber Security and Data Protection Forum 2014
November 2014